On Bazyliańska Street, on a slightly lowered area, the church of St.. Nicholas. A vestibule from more recent times and a stone tower gate, baroque portal let's enter the small, a single-nave temple, above which the Renaissance dome stretches, through the windows of the lantern the gable of it adorning it, soft light seeps into the quiet interior. Architecture renaissance mixed with later baroque.
Peace and quiet scattered around - as if they wanted to reward and soothe the various fates of this small temple, which by the Greeks, professing Orthodoxy, erected with the permission of the chancellor, prayers in Greek, speech unknown to the natives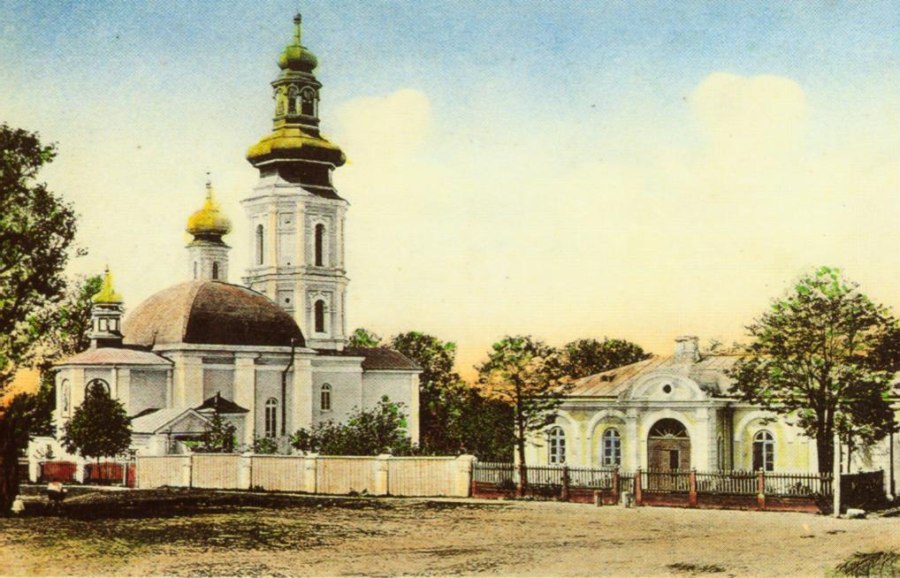 damn. And when its founders, as a result of the deterioration of trade relations, they left the city for a distant homeland, returning with the rest of their belongings, or in other parts of luck in mercantile manipulation by seeking, became the property of the Zamość Estate. By the Zamoyski family, she handed over to the Basilian Uniates, it remained in their care until the end of the third quarter of the 19th century, that, after the union was abolished by the Russian government, it was used by the Orthodox Church until the second year of world war, in which the Austrian authorities handed it over to the Catholic Church.
Strange fates, various events, tossing from hand to hand, which was not prevented by the large size of the tower, as if erected in defense.
Nearby buildings and a fenced space with a wall, it is a former locum of clergymen at this church performing their priestly duties.