Near the Salt Market, on the street formerly called Szewska, and, along with the eastern side of the Salarium Forum, the place of residence for more and more Jews coming to the city, a fortified synagogue was built in the 16th century. Stone, a carved portal and a wrought-iron castle door lead to the usual synagogue, the quadrilateral shape of the brick interior in the Renaissance style. The vault is richly decorated with stuccoes with a ribbon motif, probably nowhere, except for Zamość and its immediate vicinity, not repeated, it stretches its harmonious arches over a neglected tabernacle of Jehovah.
There are monuments of synagogue embroidery from the first half of the 18th century, monuments of the sculpture in the form of old sheet metal, funeral fraternity cans, and beautiful candlesticks with eagles and artistically forged bimahs.
Permission to practice medical art, concluded among others, privileges issued only to Spanish and Lusitian Jews, without the domestic Jews, none of which, however, has survived to our times, was used with care by the Jewish nation. Abraham Polak's parents sent them to Padua or Frankfurt, Salomon Klein or Calmson, so that, having studied the secrets of medical knowledge there, they could use it later in their hometown of Zamość.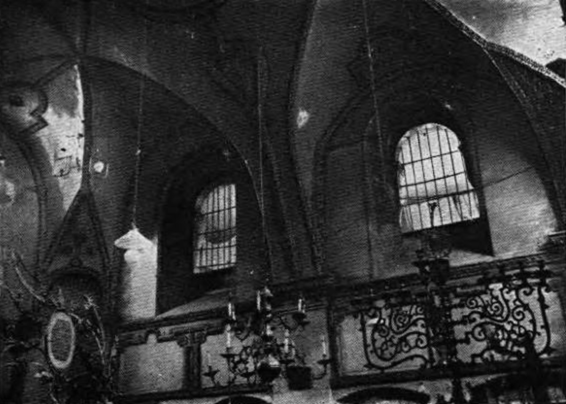 At first it nestles on the frontage designated for itself, spilled in later times, after numerous trials with the magistrate, after even more numerous rugs of other nations, far beyond their allotted place.