The north nadszaniec – eastern, large, made of red brick, ma takie same, like the previous one, from the foreland arched inward curve, the same small, deep-set windows in thick walls, the same gray, sill projections intersecting the red bricks.
In the past, with a weapon in hand, the enemy was signaled from within, that the fortress is on watch and only seemingly perched on the green of the meadows - today with a craft or merchant's tool in her hand, Junior high school students educate themselves to practical life in society.
The Salarium Forum is located under the patronage of the lofty tower of the magistrate, Unfortunately, only the old beauty has been preserved: several tenement houses with arcades, a frieze on one of them with motifs of a vine and the facade of the Zamość Tribunal is visible from a distance, to which leads a vaulted entrance hall with emblems of justice, of fidelity and vigilance over the common good.
The market and food police were coming out of this hall into the town, to keep order, the amount of prices and the quality of folded goods.
It was time for the quarreling people to settle the dispute, and they went out differently: clasped in a friendly embrace, when they came to an agreement smoothly - or still running into each other, when one or the other party was not satisfied with the court during the fair - or in the ruffle of broken garments, gesticulating vividly, to help a foreign language, when exercising your rights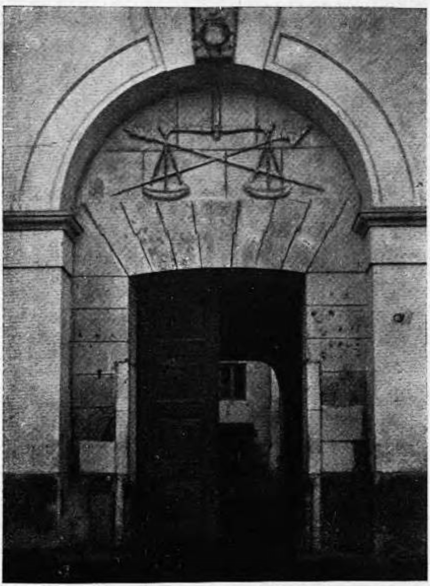 to appeal to the runners for the peregrinants of the right to the ordinate himself. - There were also screaming throats of noble nobility coming out of this hall, for they too have a kind duty, when they were caught in the act of crime in the castle grounds, before the constituent parts, meeting four times a year, Of the Zamojski Tribunal, five deputies of individual cities, the Zamość inflatable, a professor of law at the Academy and a burgrave-nobleman from Zamość, ordinate deputy.