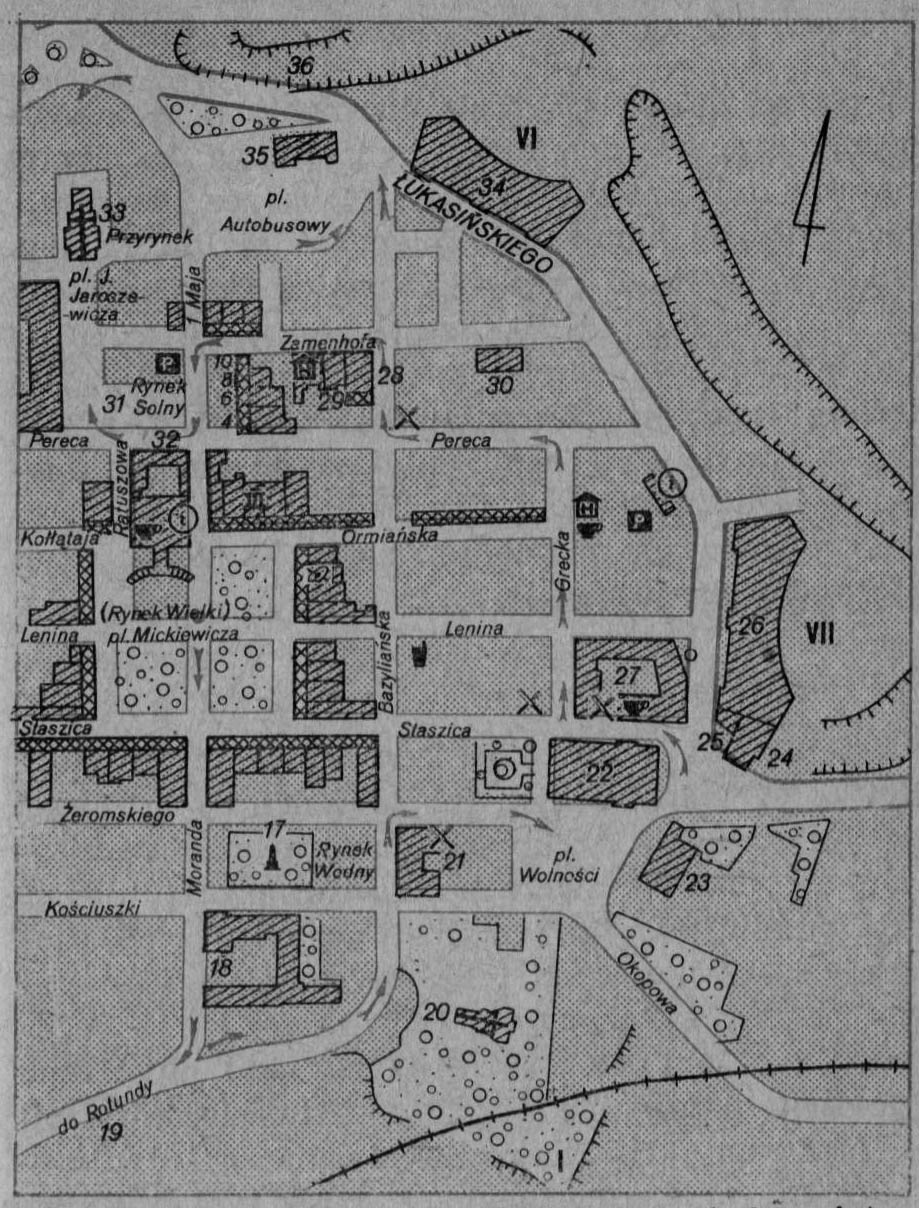 Pl. Mickiewicz (The Great Market Square) - Water Market - Rotunda - d. Greek Orthodox Church - ul. Bazyliańska - ul. Żeromskiego - pl. Wolności - ul. Łukasińskiego - ul. Lenina. Grecka - ul. Zamenhofa - Salt Market - Przyrynek - pl. Bus
Going south. from the Great Market Square, along the central ul. Moranda, defining the transverse axis of the city layout, behind the block of tenement houses by the market square we come to the Water Market. This square, situated to the east. from the aforementioned axis north-pd., designated ul. Moranda is shaped like an elongated rectangle with dimensions 50 X 70 m.
Initially, the Water Market was located more to the west., strictly on the transverse axis of the city, it had the shape of a square measuring 50 x 50 m, with 4 plots in each frontage and was the equivalent of the Salt Market on the north. The arcaded houses have not survived, but their existence was confirmed by post-war field research. The name of the Market Square - Wodny - was probably created due to the vicinity of the floodplain in the Łabuńka Valley in the South. city ​​side. Only in the 18th / 19th century. the square was "shifted" towards the east. Today it has the character of a square with lawns, benches and trees (chestnut trees).
The peripheral buildings of the square are one thing- and two-story, not very harmonious.